There's a very cool collaborative art project that I stumbled across called
'In a War Someone Has to Die'
. It's by a Danish artist named Hanne Bang, and what she's doing is asking people all around the world to embroider the phrase 'In a war someone has to die' on a handkerchief, in their own language, in any style they like, and then send them to her. She's going to stitch them all into a massive wall hanging, accompanied by a list of the names and countries of the contributors.
Here's my contribution: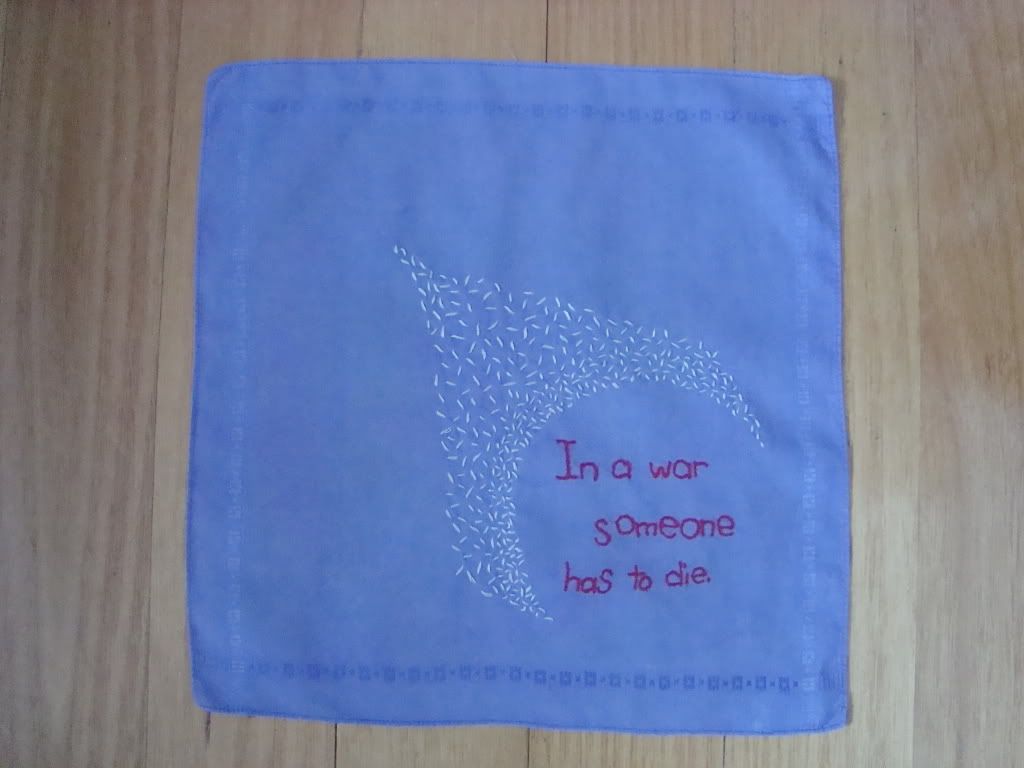 I chose an old hanky of mum's because I think she would have been keen to be involved in this.
I think the deadline for getting a hanky to her is June this year. It doesn't have to be perfect, skilled embroidery. Do it.
DOOO EEET.