Mes amis, I think it's time for another dice bag! What is this, about the fourth dice bag I've made? Geeky as charged, yer'onner. I love making them, they're so much fun because they're the epitome of quick, instant-gratification crafting. Also, you're pretty much only limited by your imagination, so they're great for a personalised gift - today's example being a case in point.
In our D&D party, there is a human wizard whose name is Hercule Poirot. He has a Belgian accent and is a bit of a neat freak. He also collects hats and likes to make things magically smell like barbecue chicken, but I don't think that's 'canon', as they say. Due to a birthday recently occurring, the following dice bag was produced: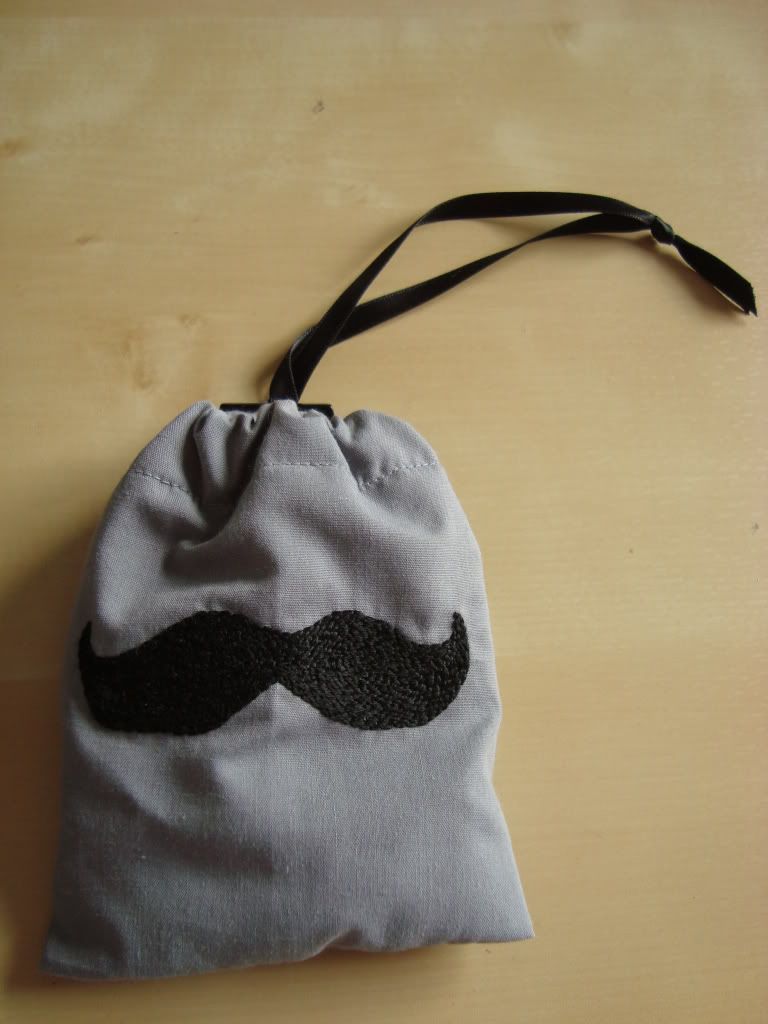 To get the perfect moustachey shape I trawled the internet for a good picture of Poirot (aka David Suchet), traced the moustache in GIMP (aka I Can't Believe It's Not Photoshop), re-sized the outline and printed it off. Then it was easy to trace the outline onto the fabric so I could colour it in by just embroidering around and around in concentric lines until it filled up.
I must say, I am rather proud of the embroidery. Look at those evenly-sized stitches! Who needs fancy-schmancy stitches when you've got back stitch, eh?