Once upon a hard rubbish night, a poor little lamp was cast out upon the footpath. The little lamp's only crimes were being slightly bashed and marked, and also being pretty blah to begin with...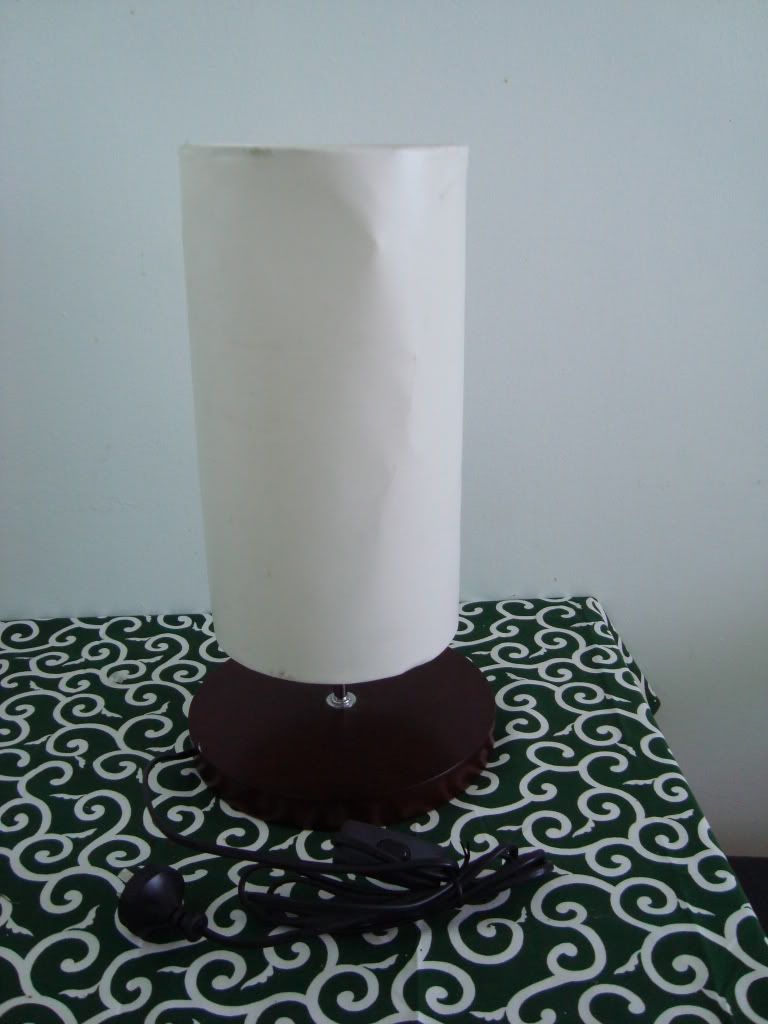 Poor little lamp. Awww :'(
But suddenly, in a shower of magic and sparkles, the Fairy Scroungemother appeared. "Little lamp!" She said. "I will rescue you and make you fabulous." And (several weeks later, when she got around to it) with a wave of her knitting needles and paintbrushes, she made it so:
Yayy! :D
And no, I'm not just looking around at things and saying I love them*. I really do love this lamp. I'm so happy with how it turned out. The repainted base worked so well - I'm not sure what I expected to go wrong with the paint, but I wasn't sure if it would stick. Man, you guys! How good is paint? I am such a big fan of it now. You can make brown things purple. That's just
brilliant
!
And also, the shade is such a great way to show off the colours in the skein of Noro Chuubu ('Tube') yarn I had in my stash. It's awesome chunky stuff - a great, long bit of i-cord.
It was easy to knit up, because the bottom and top of the shade frame are the same circumference. So, I just knitted up a just a rectangle slightly smaller than the circumference and height. It's knitted in stockinette, with every row of knit done with yarn overs to make bigger stitches. Then I just stitches it onto the frame. TOO EASY!
*Just for the record, I didn't really like Anchorman all that much. But I couldn't resist the reference.