Phew! I've been busy recently with the drudgery necessitated by rent paying , so was a bit slow on the making things front over November. But December is a good month for making things. I will do a Chrissie dec post later, but for now, I just want to show you the jester hat I knitted for Dear Younger Sibling's early-December birthday: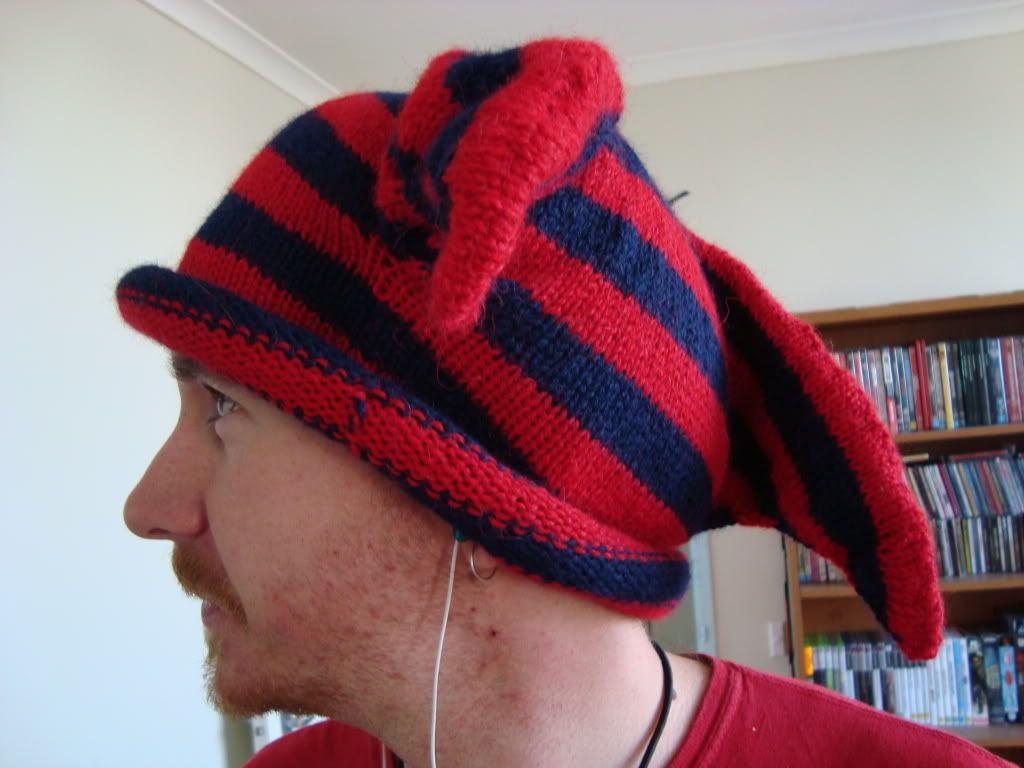 It was made on special request from DYS, from a pattern I have previously knitted for myself. It is an excellent pattern - one of those ones that looks techy but is super-duper simple. It's from
Woolly Wormhead
, a site which offers many excellent patterns, and has a wonderful free pattern section, under which you can find this
Jester Hat
pattern. I cannot recommend this pattern highly enough. You know you want to knit yourself one. Just give in and do it. But beware, everyone who sees you in your hat will want you to knit them one too.