I finished the computeratin' gloved for dear SO: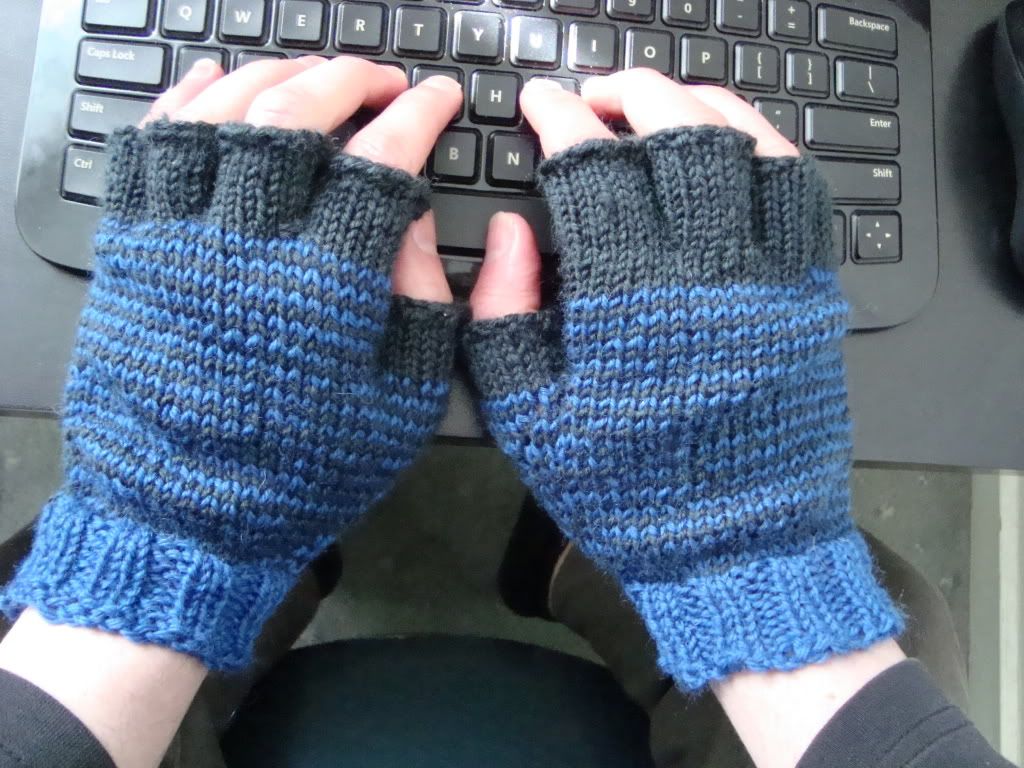 They are nice and toasty. No more cold computeratin' hands for him! Hooray!
Also I made this Falling Feather bookmark (
pattern
by Sophie Begonia) for a friend's birthday: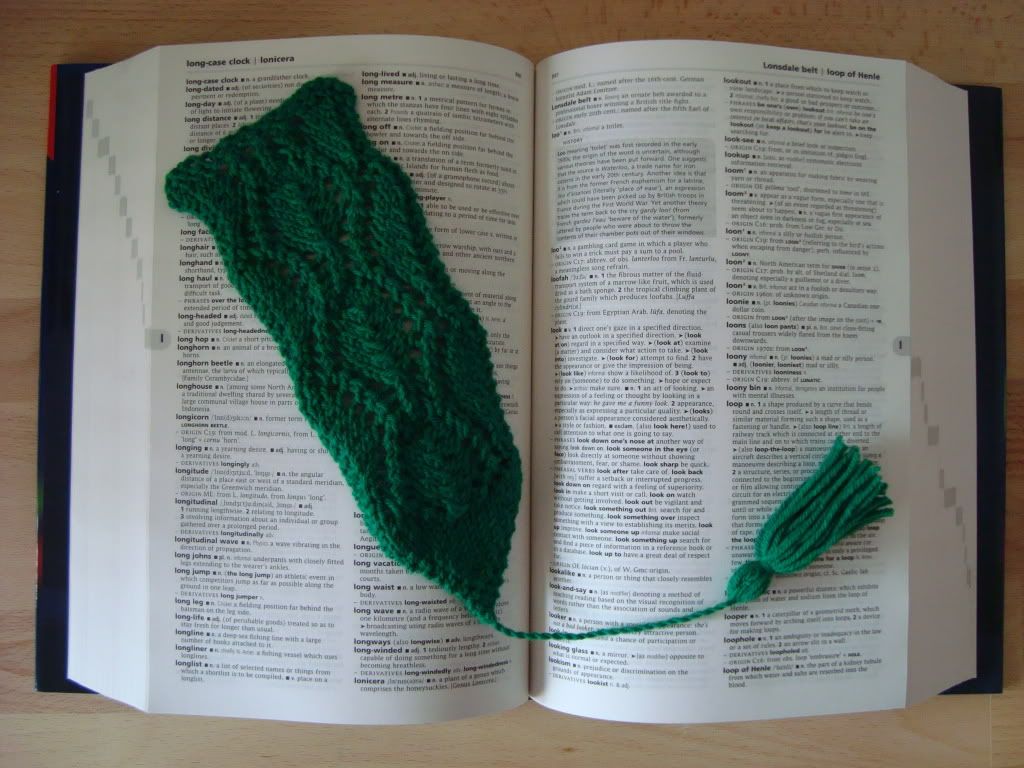 It was a a very satisfying instant-gratification project, and the lace knitting made a nice change from the gloves. Also, tassels are awesome. I should really make more things with tassels on them.