Just a quick note to show that I've finished the 'Jaywalker' socks. The toe didn't finish quite so neatly on the second one, so no close-up shots this time! But they're still nice and comfy to wear.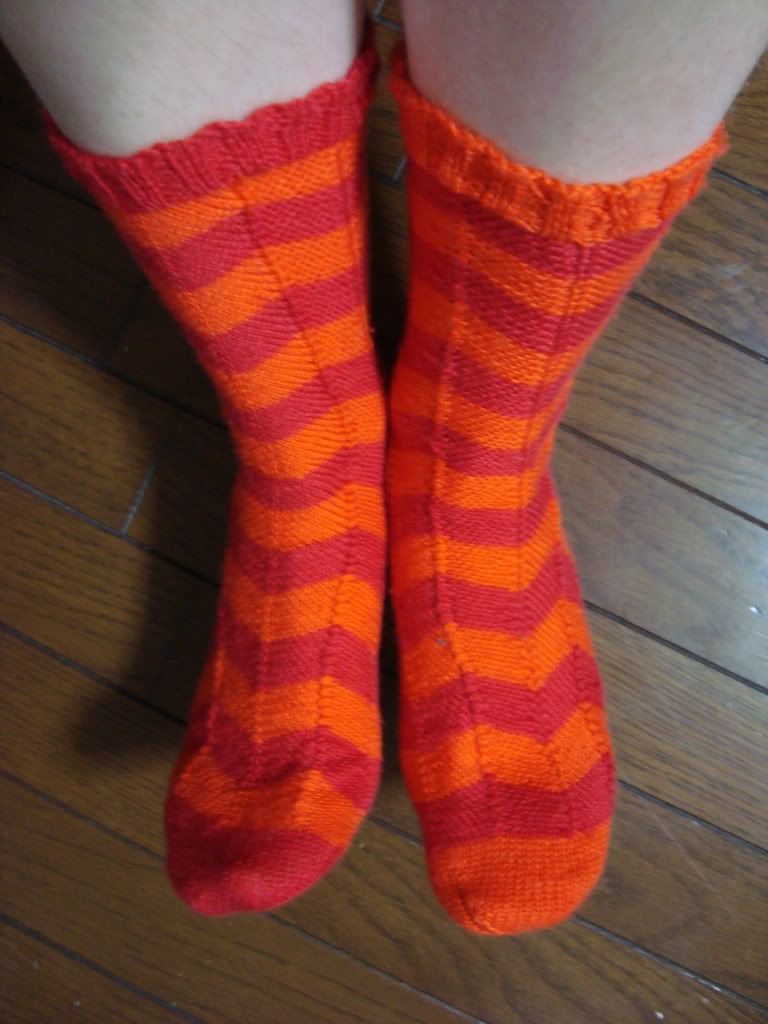 I wore them to work yesterday, and showed my colleagues, who had seen them in progress. There was much excitement. They think I'm some kind of magician.
Oh also, I know I've previously
pooh-poohed the hype around Noro yarn
, but I buckled and decided to splash out on some, because it is
beautiful
, and I'm in Japan and all. I was in for a pleasant surprise, because although the balls were marked at 819 yen each, a bag of ten balls was discounted to 5600 yen! A bulk-buy discount, I guess... So, yeah, of course I'm going back for another bag in another shade! This bag is shade #256, but there's also a very nice bluey/greeny/purpley shade that I nearly bought. Oh, and I think there's a sort of rainbow colourway, too... Ohhhh...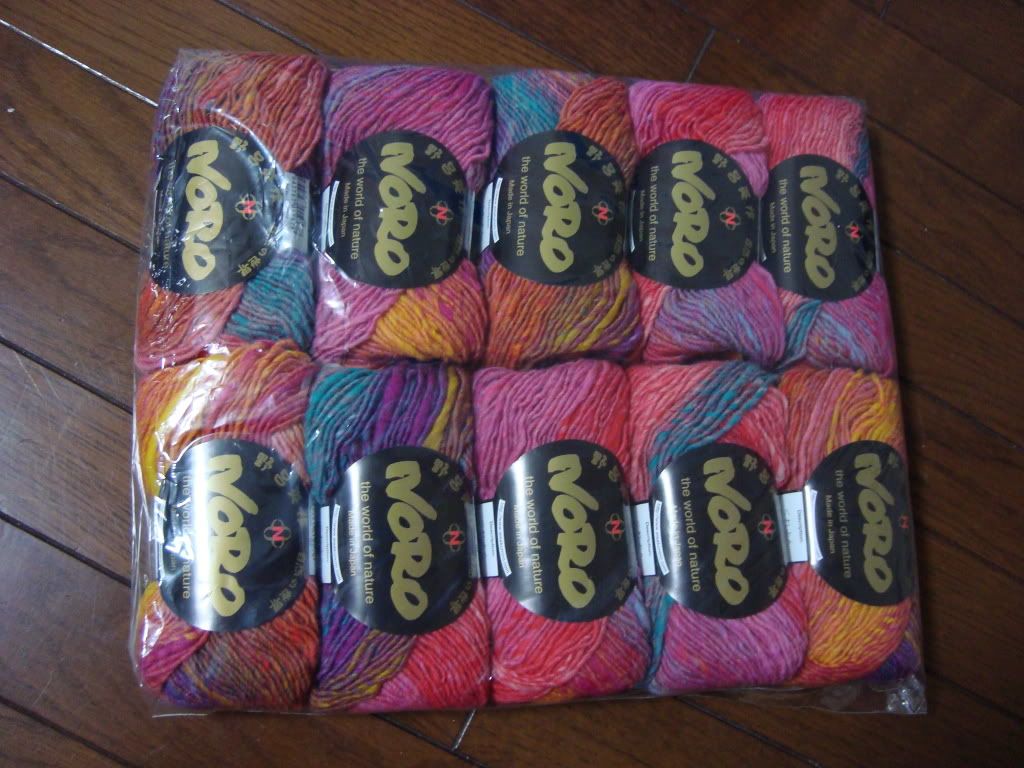 To be honest, what really sold me on getting a serious Noro stash was the Ten Stitch Twist pattern by Frankie Brown, on Ravelry. It's such a simple, but gorgeous, idea. It shows off the yarn's colours perfectly, and the colour is what I like about Noro yarn. And, being a blanket, I don't have to worry about it going with my wardrobe. Phew.