So, Dan's Daikon MkII has been completed. This time, with a face. I think he's gonna be called 'Dai-kun.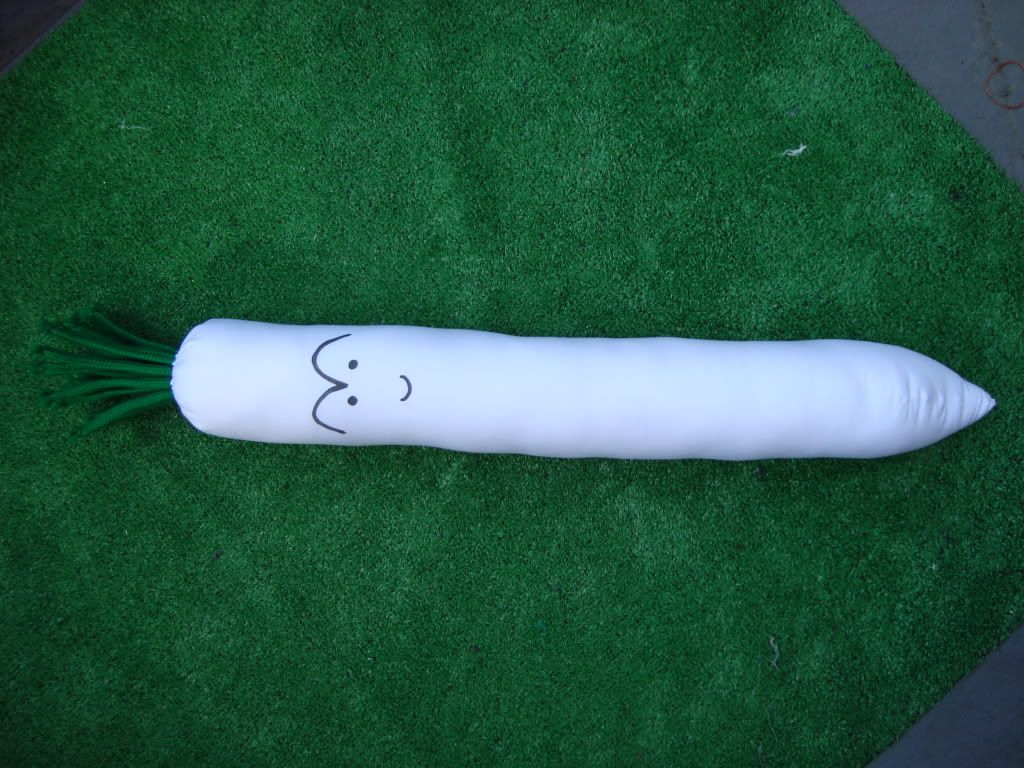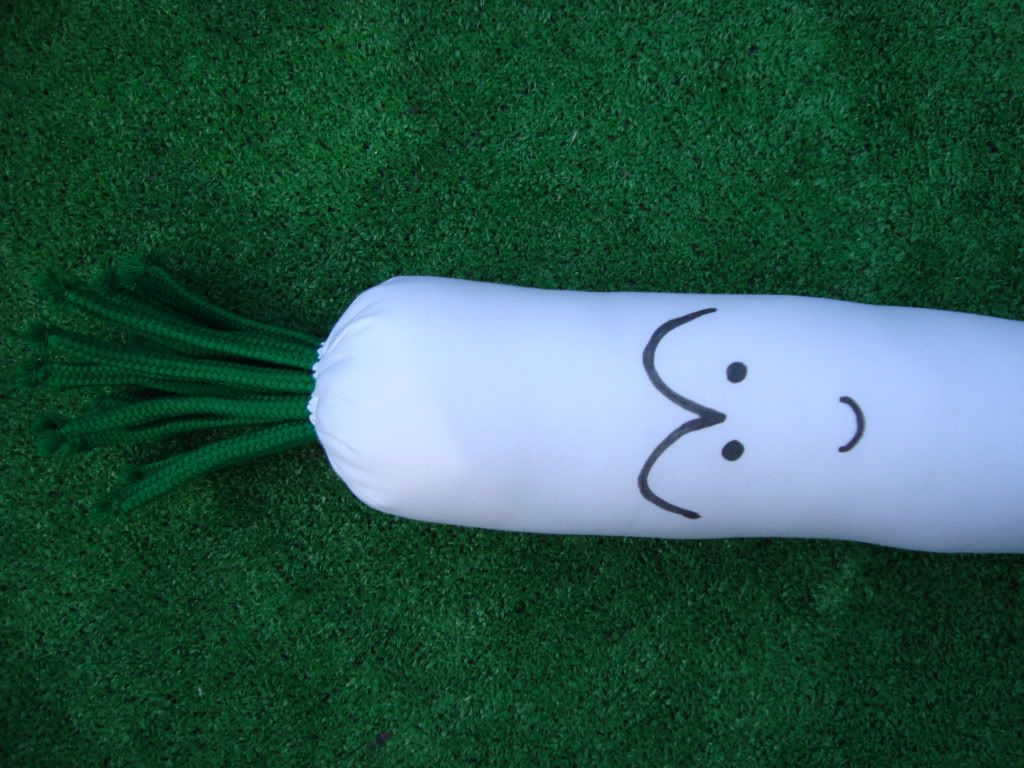 He's so cute! I'm pretty happy with it.
I used a special fabric pen for the face. It looks more or less like a normal permanent pen, but after you draw your design, you iron it to fix the ink, and it becomes washproof. Maybe we have this kind of pen in Australia too, but I guess I've never looked for them before, so I'm not sure. I really like this black one though, so I'm probably gonna go back and buy more in other colours, in case I can't get them back home. I love the idea of being able to just easily draw a pattern on some plain fabric, and make my own one-off prints.
Something I'm pretty sure I couldn't find in plentiful supply in Australia is tenugui. These are lengths of wonderfully printed cotton, usually about 35x90cm, which can be used for anything you find a length of cotton useful for: a towel, a bandana, crafting material, etc. The print is generally something kind of tradtional, but more modern tenugui also exist. There are some really cool patterns, and I've often been tempted to get one, but they aren't cheap, maybe 1000 yen (at least) for just that slip of cotton. But there was no way I could leave this one I found the other day...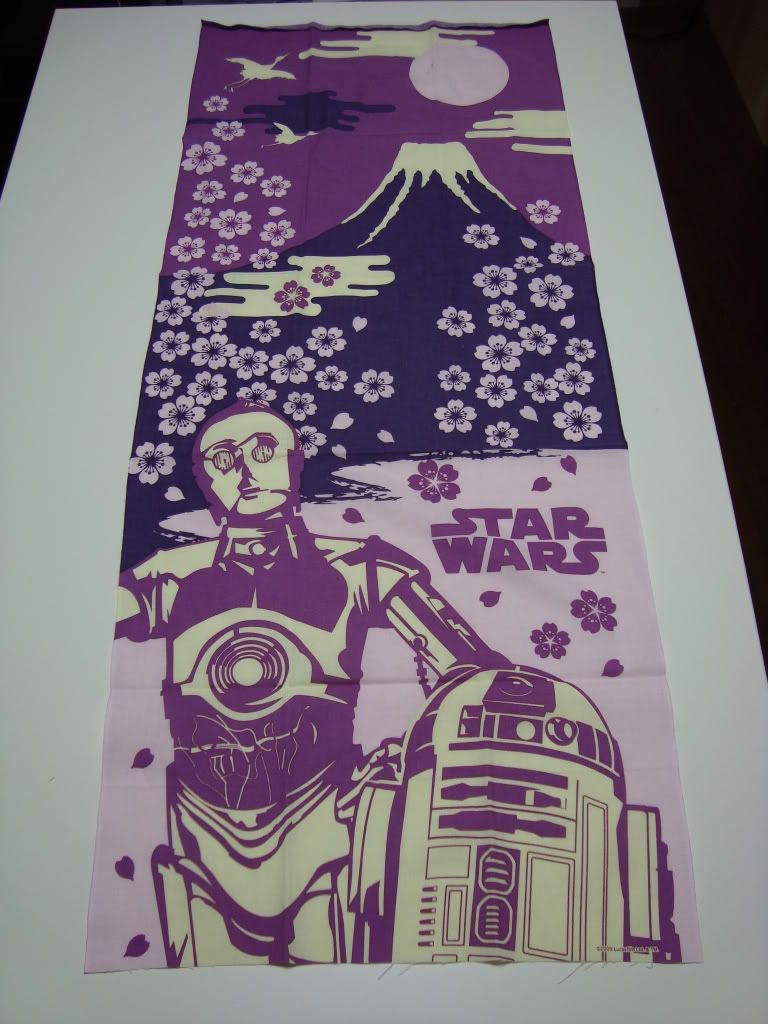 Ahhh... Spring in Japan: Mount Fuji, cranes, sakura and.... C-3PO and R2-D2. Spring x Star Wars, apparently. Now, I'm not a massive Star Wars fan, but I appreciate pop culture icons, and this made me laugh so much. I did have a tough decision between this one, a pink one with C-3PO holding a paper umbrella while the droids wandered through the sakura, and a grey one with sakura raining down on Darth Vader. But I liked the colour of this one best, it seemed the one I'd be most likely to actually use.
After this, it's gonna be quiet around here for a while. We're packing up and heading off for a bit of travel, and then back to Melbourne at the end of April. So there won't be too much opportunity for me to be making stuff in a big way, and even less time for me to be posting. I do have one portable project in progress, though: A smidge more sashiko. This one is just a big square of the traditional sayagata (or key-pattern) design, using some funky, modern space-dyed yarn. I think the warm oranges and reds look really great against the indigo background. The lighter blue in the thread looks nice too, but it's hard to see in the photo.