OK, so I know most craft blogs do their Christmas blogging in the run up to the day, but I like to be different. As you can see, by my post-modern Christmas tree!
The best thing? It was cheap as free! I just collected some good-sized bits of branch from the local parks (luckily, we've had some really windy days over the last month or so), and they're packed into an empty Milo tin with old MXs. And you may recognise the tree skirt from this
previous post
... And of course I made all the decs (Except the string of balls. That was some random crap I had floating around. But thanks to
these instructions
I totally could make one if I wanted.)
I'm particularly fond of the fluffy baubles. I just crocheted them up out of eyelash yarn. Inside them is a small capsule machine capsule to hold the shape.
Inspired by
this post
at the wonderful Filth Wizardry blog, I also made garlands out of toilet roll tubes. Yeah! BEST CRAFT SUPPLY EVAR!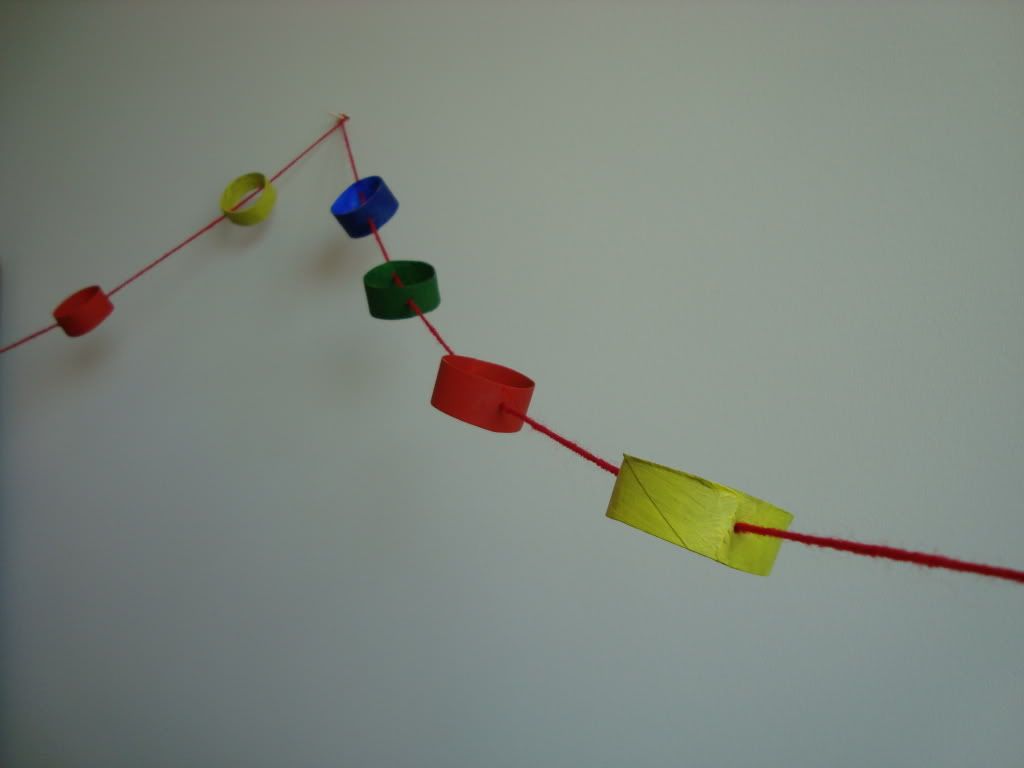 OK, you can't really see the effect in that photo, but it looks cool strung up all around the room. And, man, was painting the rings ever fun! I'd forgotten how much fun painting stuff is, but now I have a whole lot of paint! Look out world, don't stand still for to long!
Also, I made these baubles along similar lines: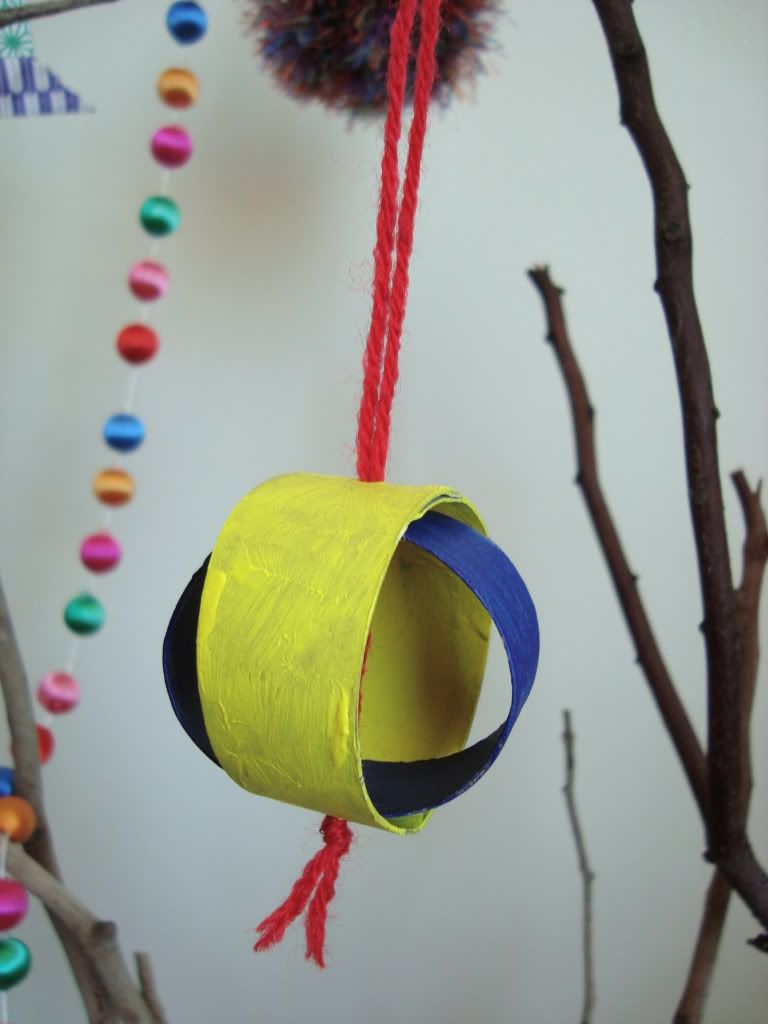 I had to kinda 'pre-stab' the holes, because I couldn't get the bodkin through two layers of card at once. In hindsight, the garlands would probably be even better with this instead of single rings.
And of course, there was giftage. I made this felt ant for my dad: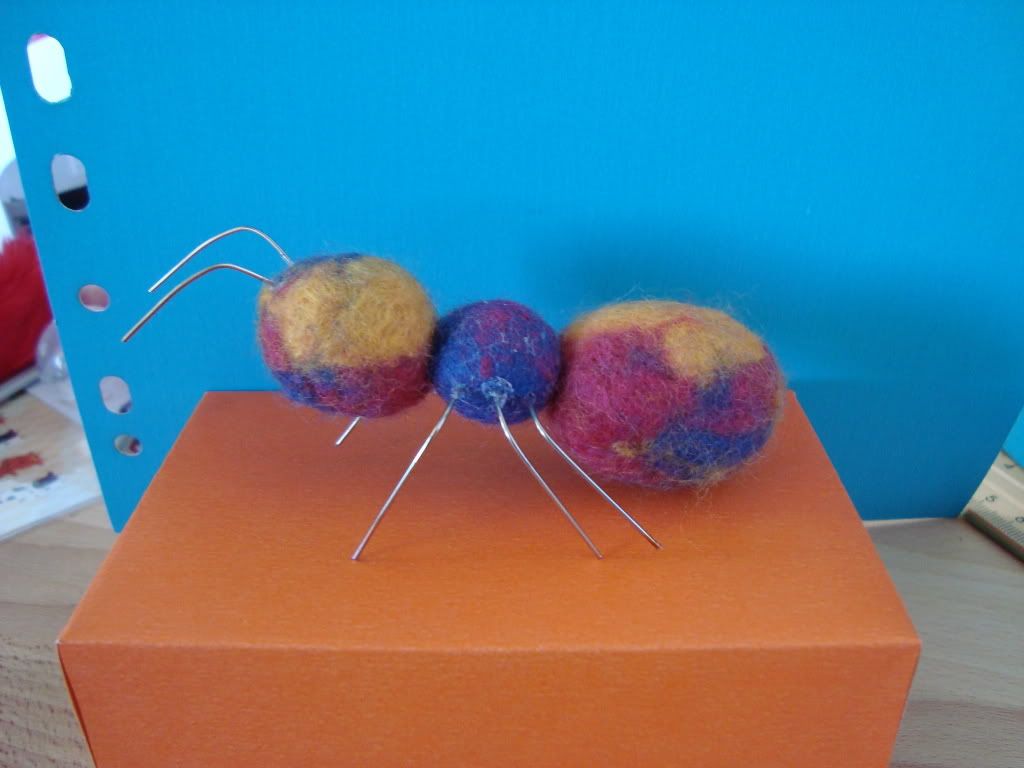 And I whipped up a Mind Flayer dice bag for dear SO:
This is based on the
Cthulhu Dice Bag
pattern by A. A. Leavitt-Reynolds. I opted to go for purple mind flayers over green Cthulhus because
Mind Flayers
are more of a 'thing' in our household than Cthulhu. And I beaded the eyes on because by the time I got to the eye row, I remembered why I hate intarsia. Well, mildly dislike it. For a similar reason, I wimped out on the borders and just made them straight lines.
So, congratulations on getting through that marathon of a post, and have a crafty new year! (My new year's resolution is to write shorter posts...)