Last weekend, I went to a theme party. There were about half a dozen themes to choose from - so there was no excuse for not being dressed appropriately. I could have gone for Tie-dye, Flourescent Colours, or Bad Christmas Jumpers, but in the end the theme I went with was Moustaches.
I began with the intention of
knitting a moustache
, but the yarn I used was to chunky, and it didn't turn out well. So, the first moustache turned into a tawashi, and I cleaned the bath with it. Bath-stache!
Luckily, I have a whole lot of fake fur hanging around, left over from helping a mate with their Halloween costume. So, with the addition of some ribbon bows, some silver charms and some necklace chain, I moved on to Plan B...
I give you the Loligoth Moustache!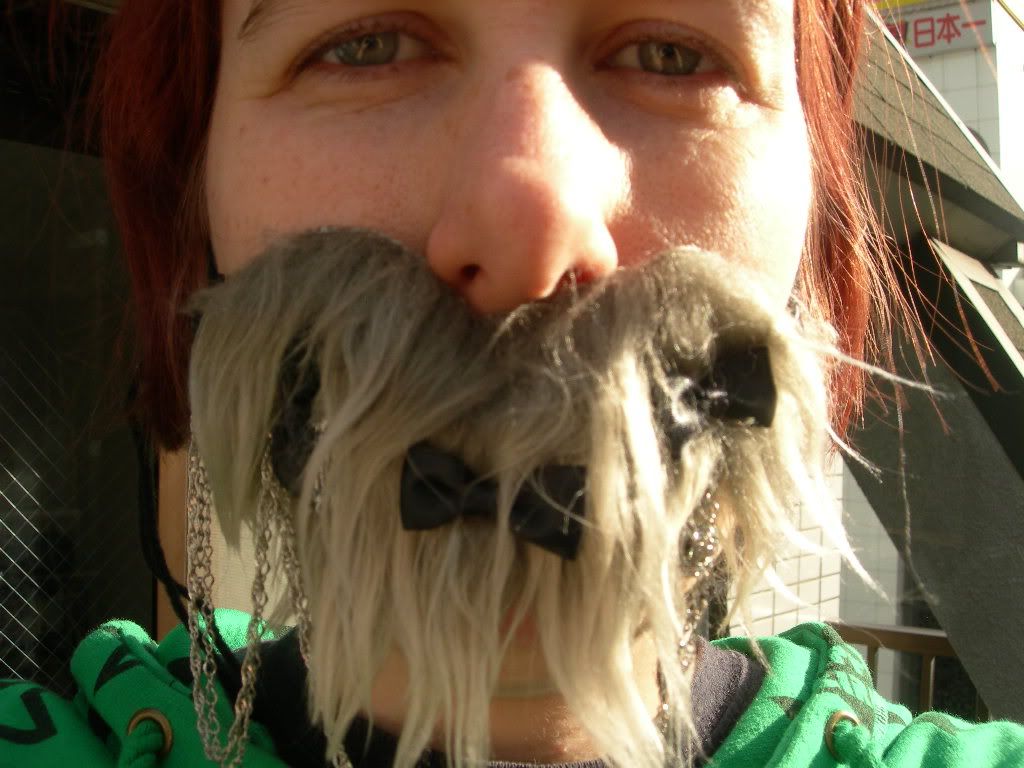 In the photo, it's hard to see all the bits of shiny stuff in there, because of the shagginess. However, it was generally agreed to be the Best. Moustache. EVAR. by my fellow party-goers.
In other news, I finished the sashiko squares I was working on.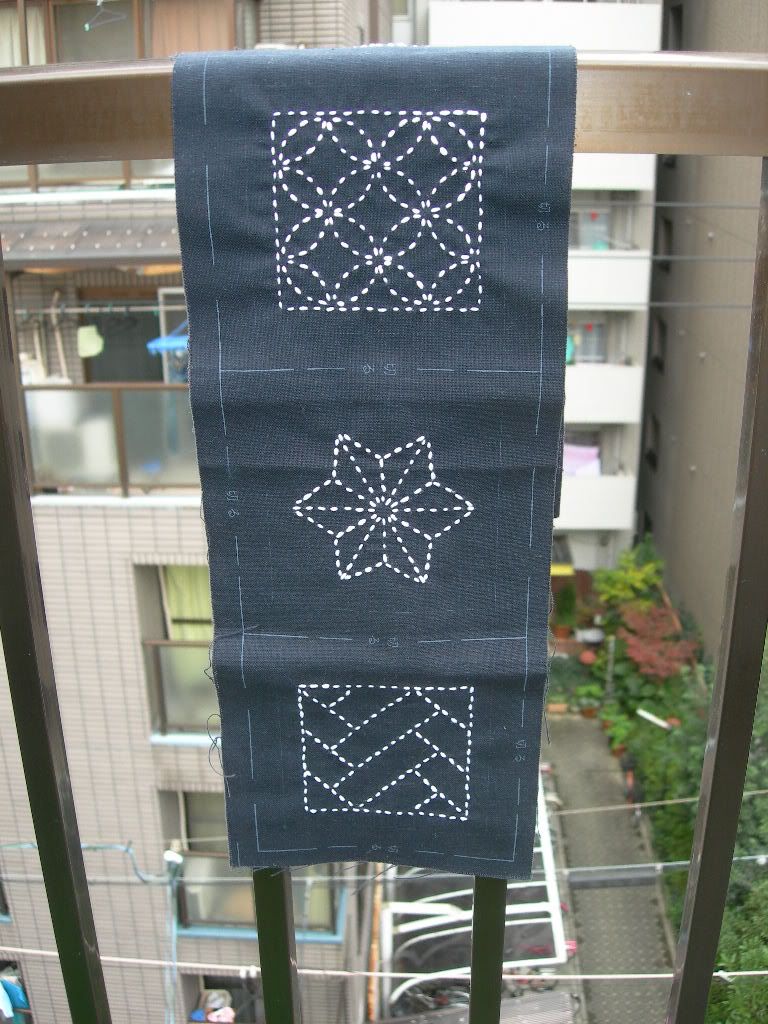 I'm not sure what to use them for yet.
I've also been making knitted flower brooches for Christmas/Thankyou presents for my Japanese teachers. (They don't know each other, so I made two the same. Lay-zee!)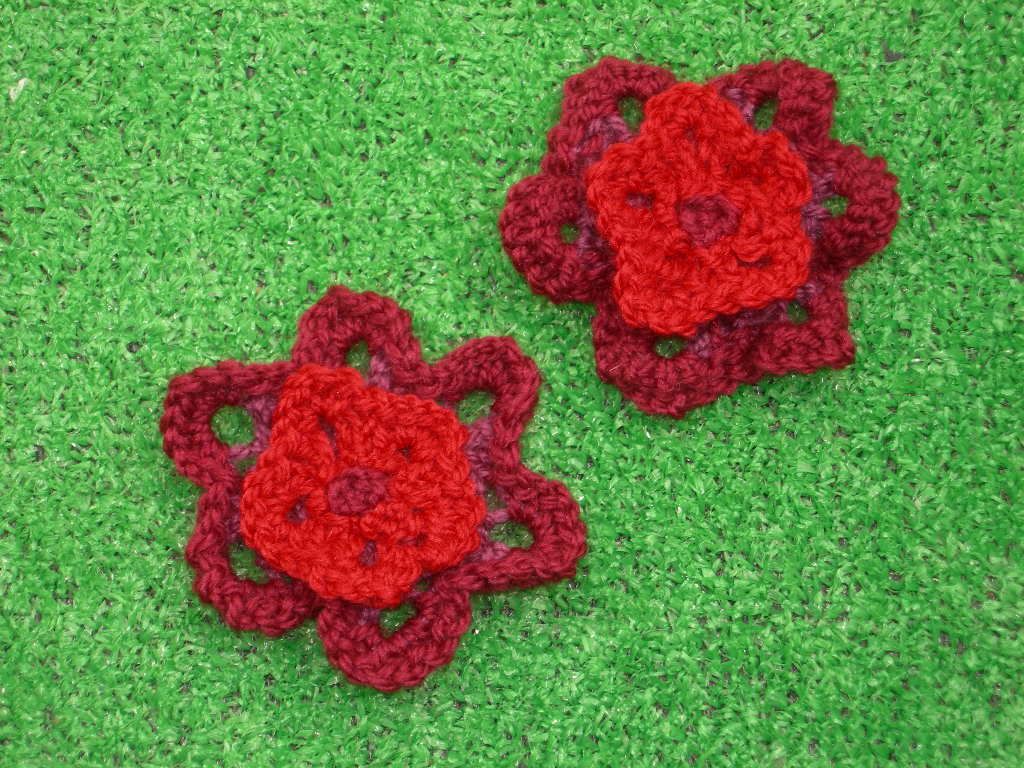 The pattern is from a book my aunt in the UK sent me, called
'Beautiful Knits for Heads, Hands and Toes', by Alison Dupernex
. Most of the patterns are fairly basic, but there's some interesting patterns in there, too. I'm looking forward to trying the sideways knitted gloves, and the cable socks. Though, I do think the photography and styling lets the book down a bit. There are a few odd presentation choices, and some iffy focus - petty, I know, but it bugs me.
Anyway, while we're talking about bad knitting photography, here's some more, featuring my WIP red and orange Jaywalker Socks. I decided to go with a nice, straight-forward chevron sock, because I feel like I've got the hang of basic socksand wanted to mix things up a bit. But there's not much sock yet, so the chevron isn't obvious. Better photo when it's clearer... The pattern is by
Grumperina
, and is available for free from her blog, or on Ravelry.