Goodness it's getting cold here in Osaka. It was trying to snow today, but didn't quite manage it. We'll be hitting the snow this week anyway, as we are going snowboarding for Christmas. I've stocked up on thermals, but I realised I was going to need a heavy duty draught-stopper or two, so out came the needles and the stash.
I hate feeling chilly breezes around my neck, so I got stuck into a snug little neck warmer. The pattern is the Rios Locos Neck Snuggler by
Amy Klimt
, available for free on Ravelry. After I started knitting, I got a bit woried that the lacey holes might make it less than wind-tight, so I added a polar fleece lining. It is SO. SNUGGLEE.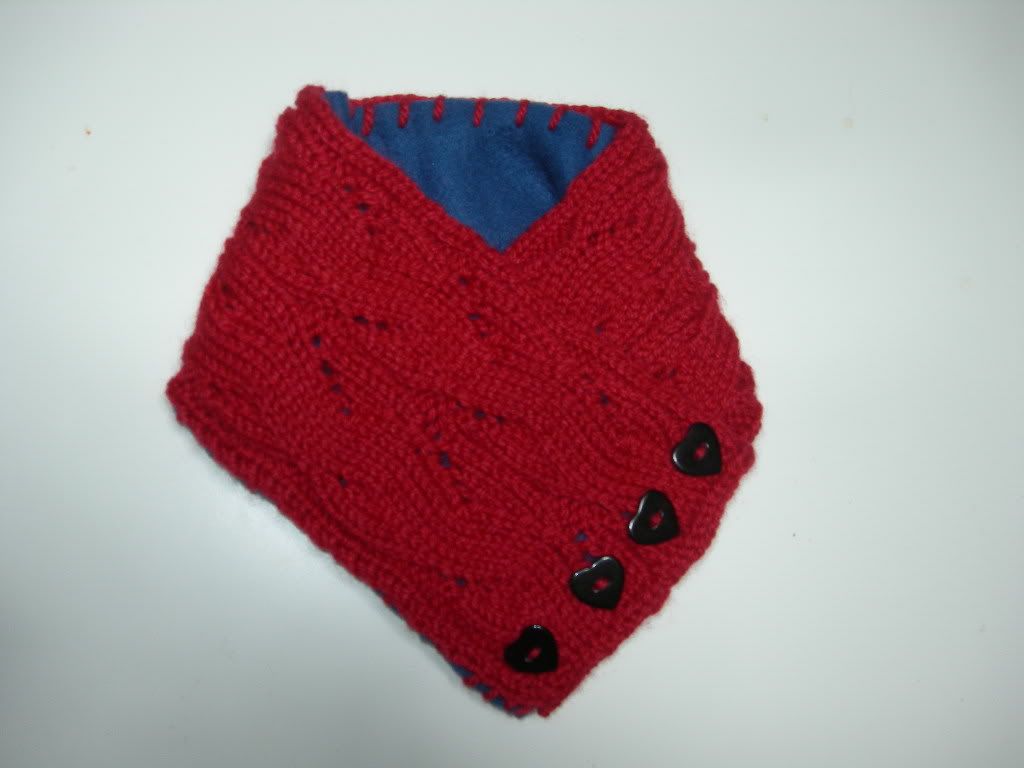 It's made from the red yarn left over from the flowers in the last post. It's a lovely 80% wool 20% silk blend. I'm using the left over purples to make leg warmers based on the Horcux Socks by
Susan Lawrence
(free Ravelry download again - I <3 Ravelry). Basically, I'm just gonna knit the fun, patterned bit of the sock without farting around with the heel.
Speaking of farting around with the heel, here's where the chevron socks are at: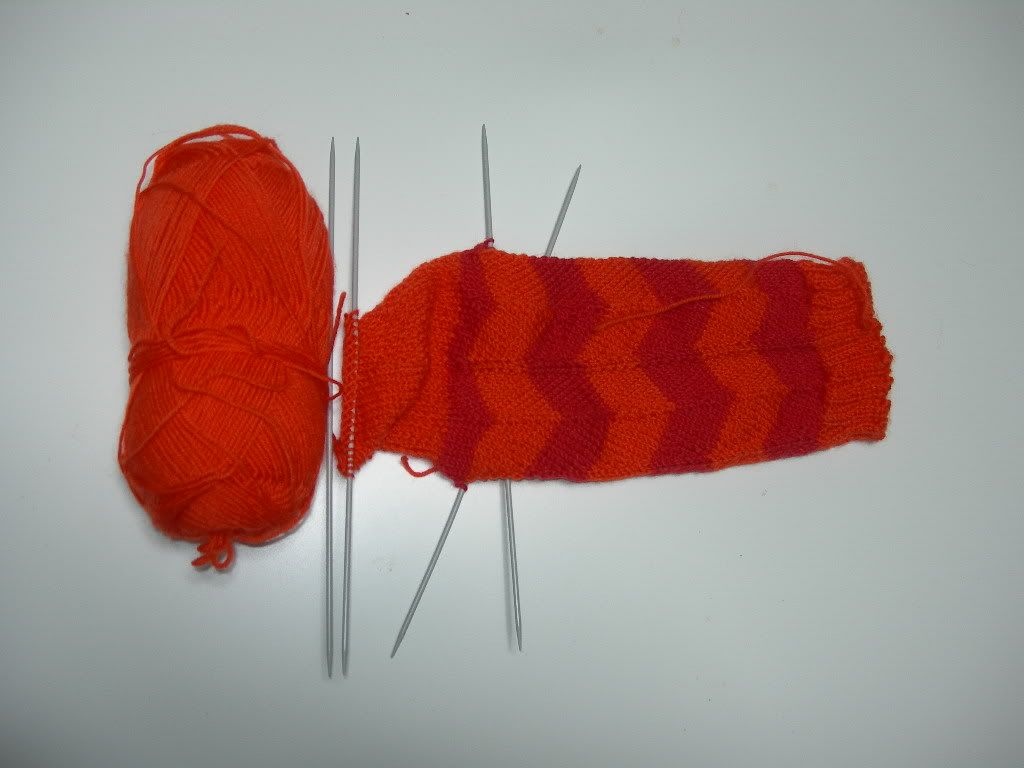 I usually get pretty excited at this stage, 'cos it's like the home stretch. And then I realise I've gotta do the same thing all over again to get the second sock. Durrrr.
And finally, since it's that time of year when we're getting our balls out, here's a cool Christmas dec I made from a pattern by
Alexis Winslow
.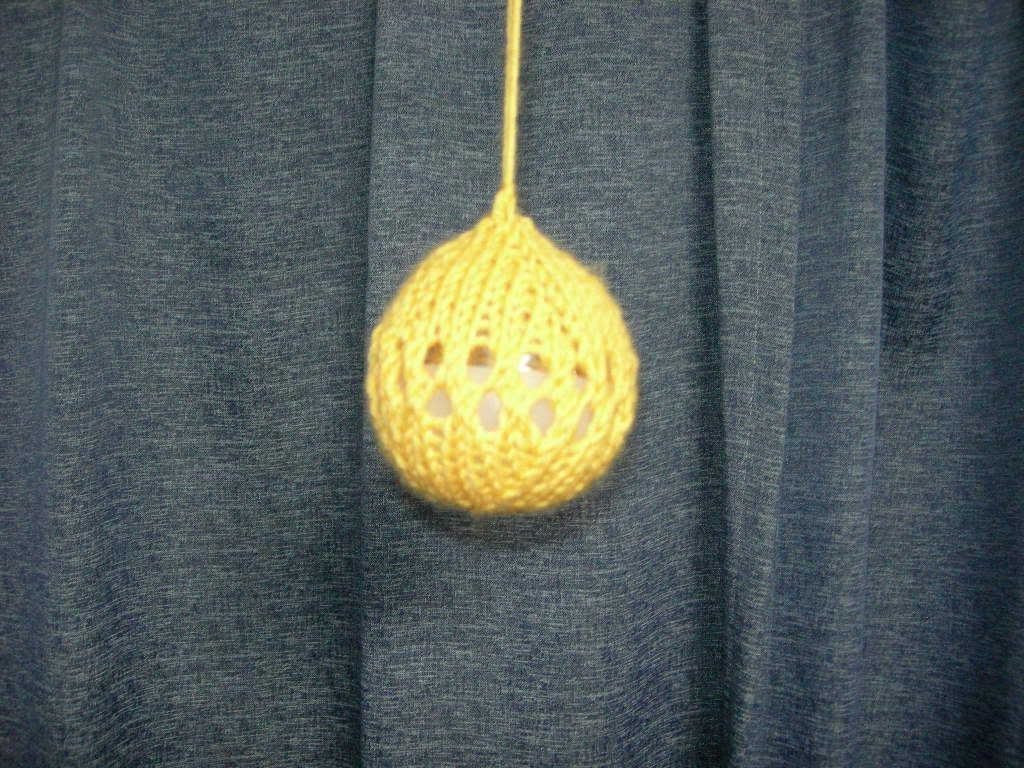 It's intended to go over a Christmas bauble, but I used a capsule toy capsule instead and it worked out great. I stopped after one, because I realised they'd be a pain to pack and take back to Australia, and I would also be very sorry to leave them behind. However, I think it's an awesome idea, with a lot of potential for customisation and recycling and, best of all, stash-busting. I will definitely make a whole lot of them next year. For now, I exhort you to try it. It takes less than half an hour. Make one for your mum, she'll be stoked.