Here comes my monthly post :P
Well, October was mostly a waste of time because I was sick, but it had a happy ending because Dear Father and Dear Younger Sibling came for a visit, and we hit the fabric stores togther. We did Kansai, and then we went to Tokyo.
In Shibuya, quite near the famous crossing, there's a marvellous, marvellous multi-floor fabric store called Marunan. I picked up some AWSUM fabric, check this shit out...
Cool, huh? I just bought a metre of the cats and the two tatto designs, for the general stash. But I bought 2.5 metres of the purple and orange dragon fabric. I have it in mind to create a frock of some sort.
Something else I picked up on our craft store trawl was a sashiko embroidery kit. Sashiko is something I've wanted to have a go at for a while, I think it's beautiful - so simple and elegant, and the bold geometric patterns remain very contemporary, I think. I figured a nice, basic sampler coaster kit would be a good starting place for a beginner. I did a little last night, and I'm pretty happy with how it looks so far.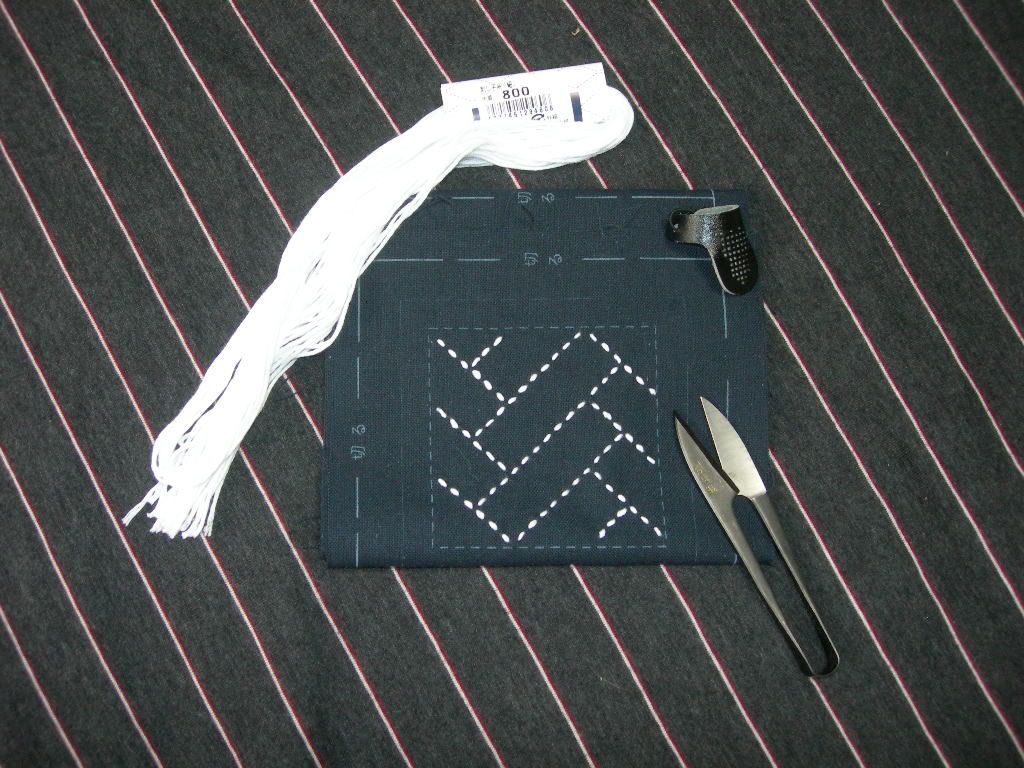 I really like this kit because along with the printed fabric and the thread, it included the sashiko needles (which are extra long compared to normal embroidery needles) and a traditional-style sashiko 'thimble' (near the top right corner of the embroidery). I also bought some old-skool Japanese thread snips. Heh. Cooool.
The other thing I've done in the past week is finished this pair of socks:
I started them six years ago :S They were intended as a birthday present for my late mother. She picked out the yarn, and decided how the colour pattern should go. But the first sock came out the wrong size, so I got discouraged and put the project down. I always meant to finish them properly for her, but could never quite bring myself to face the first, failed sock. Anyway, six years later, Mum has died and I still had all this perfectly good sock yarn hanging around. So I knuckled down and finished them in memory of Mum, just in time to wear them in my Docs to keep my feet warm for winter. Which is entirely suitable.
Moral of the story: Life is short. Knit hard.
Anyway, it was a long time since I last knitted socks, and this did get me back in the mood. So to lighten the tone after that sorry tale, here's the cheerful, lurid yarn I bought for my next socks. It is the softest, softest, dreamiest merino. Yum.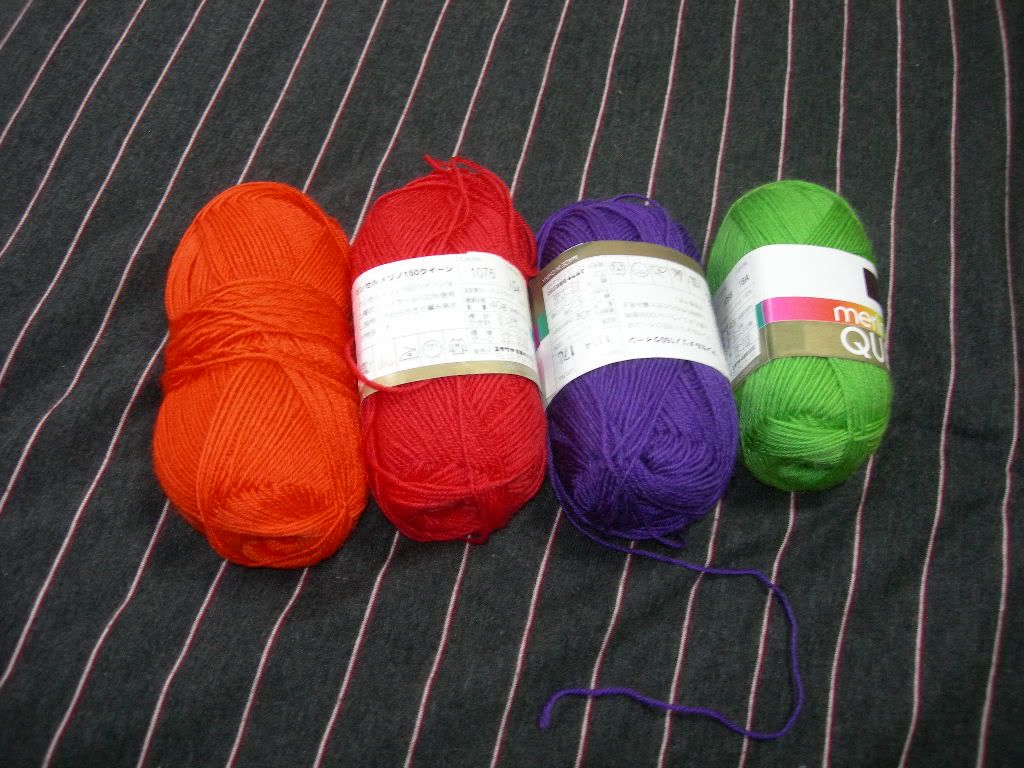 ttyl :)