Oh wow, time sure does fly! It's October already... Finally, the weather is pleasant again.
In between working, sleeping and the non-stop social whirl that is the life of an English conversation teacher, I haven't had much time to myself. I have managed one short burst of creativity, though. One of my mates from work recently moved into a new flat, so I wanted to make him something that would be useful around the flat as a housewarming present. He is also a big fan of Ghibli movies, especially My Neighbour Totoro. So, I made him a soot gremlin tawashi! Here's the little guy: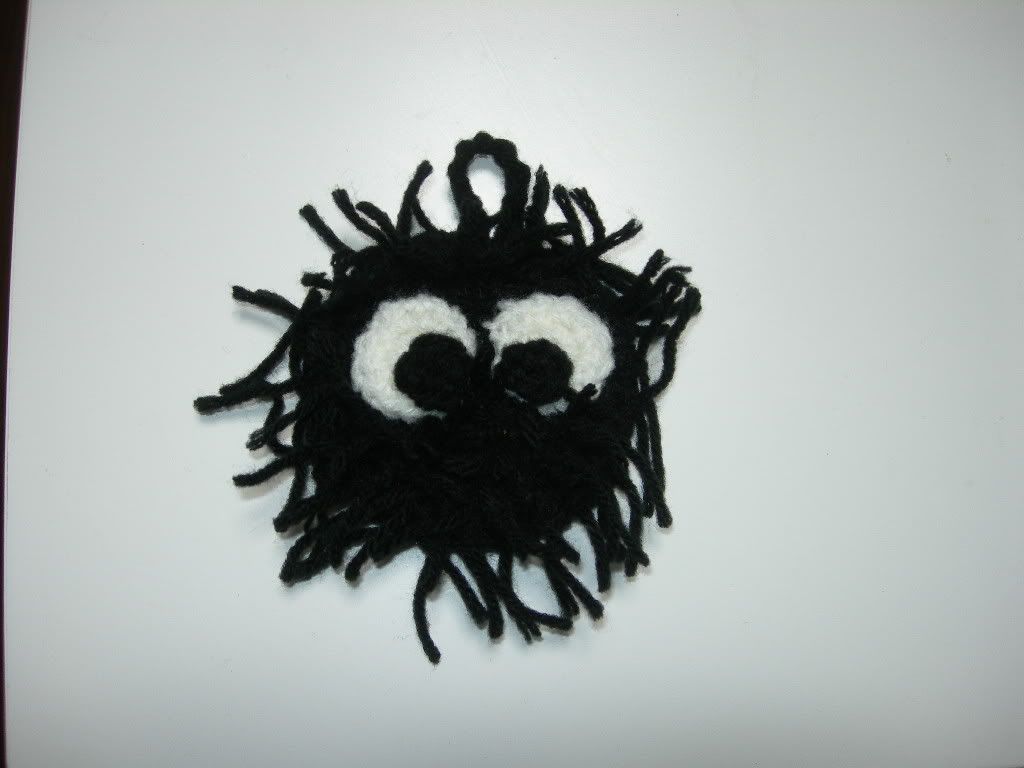 I just made the basic circular tawashi pattern, added eyes. To make the hairs I threaded short lengths of yarn through the crochet and then knottted them in place. The knotting was a bit of a pain in the arse, but the result was effective, I think.
Of course, despite my intention that it should be useful, the recipient has refused to use it to do the dishes on the basis of it being too cute, and it's stuck to the side of his fridge now.