Here is the completed plastic bag bag:
It's been done for a while, but I'm not totally happy with it, so I wasn't terribly motivated to blog. To be honest, although it was an interesting experiment in alternative yarn, the plastic bag yarn wasn't a good match to the shoulder bag project. The yarn's just a bit too coarse. I think that it would be good for something like baskets, that just sit on your desk and hold stuff.
For the curious, here's a couple of close-up shots of the resulting fabrics - the knitted bag, and the crocheted strap:
Anyway, I have another new bag now, which is actually a tool pouch. It's awesome - it's compact, everything fits, and there are even pockets for my phone and my ipod. It can hang off my belt, which is great, though depending on my outfit a shoulder strap is better sometimes - so I whipped this up, for the ultimate in convertible bag convenience: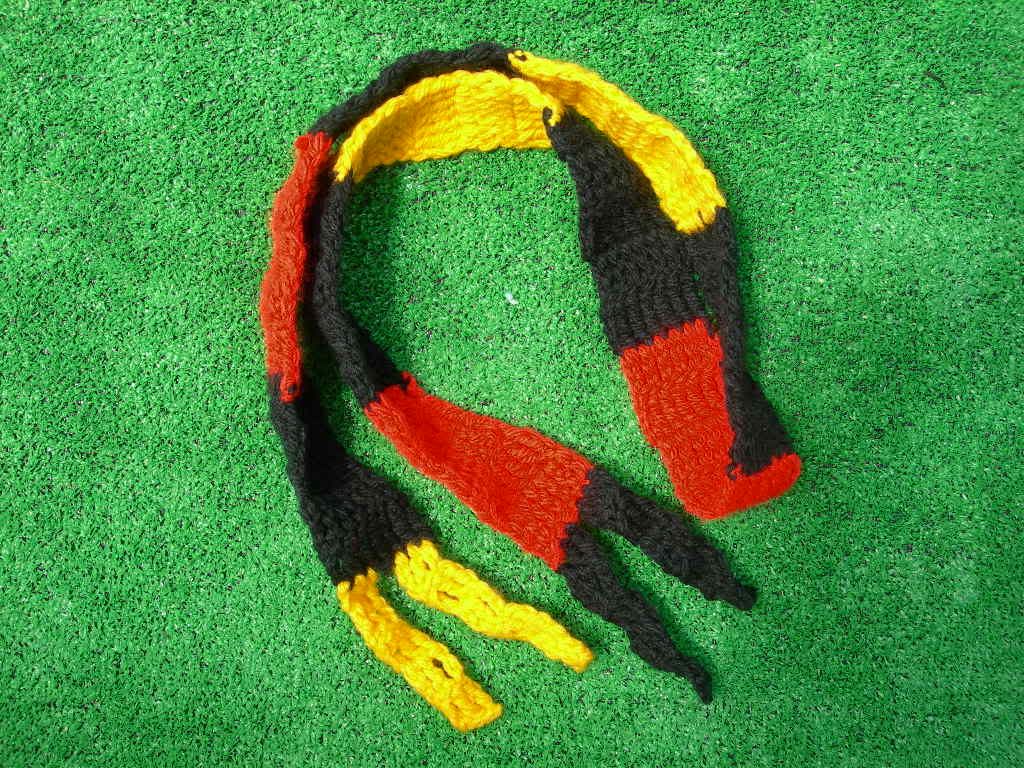 It ties on like so: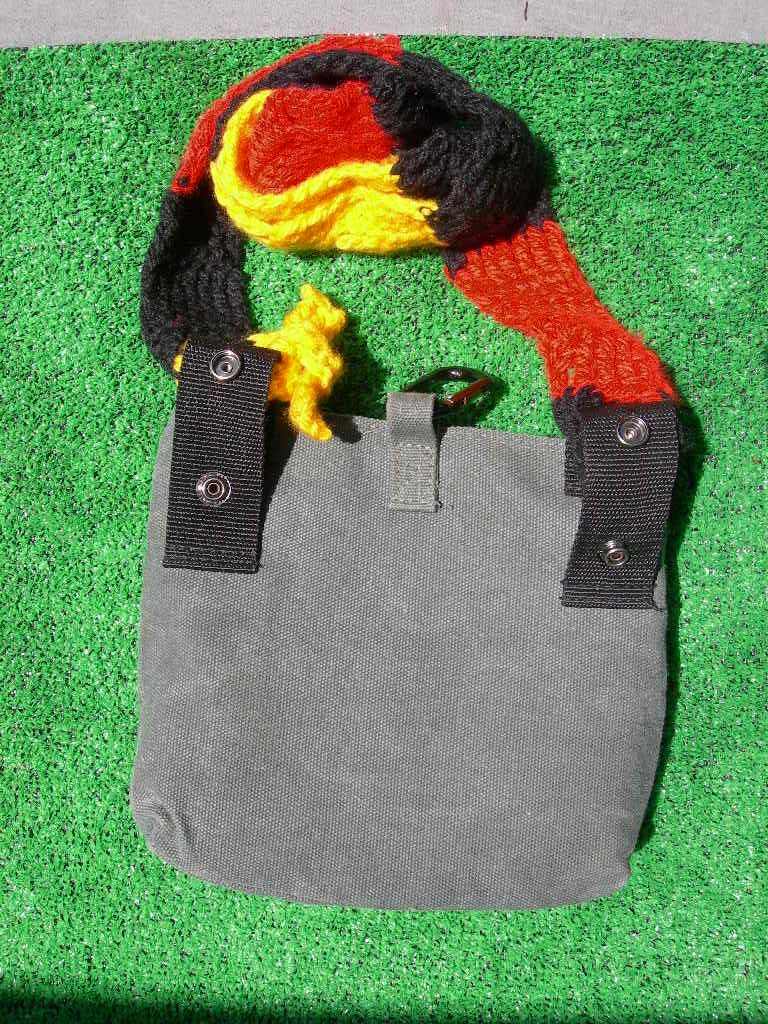 This strap is made from some cheap n cheerful acrylic that I bought for another project, but it turned out to be too chunky for that. So I bought some other, finer stuff, and I am embarking on a new thing - or, a series of things. Cute things. Stay tuned!