Waaa, it's been a long time. What with moving back to Japan, going back to work and moving into a new place, I haven't had much time for making stuff. Especially since I am basically flat, stony BROKE. I can barely afford to even just look in a craft shop. Or even a hundred yen shop. Man, those places ae dan-ger-OUS! Not that I've ground to a complete standstill, of course. I've just had to use a bit of ingenuity to find cheap-as-free craft materials.
One thing there is plenty of for free in Japan is plastic bags. A while ago, I found
this
very interesting tutorial on recycling plastic bags into yarn. So, I hopped to it. Here's a sample of the resulting yarn: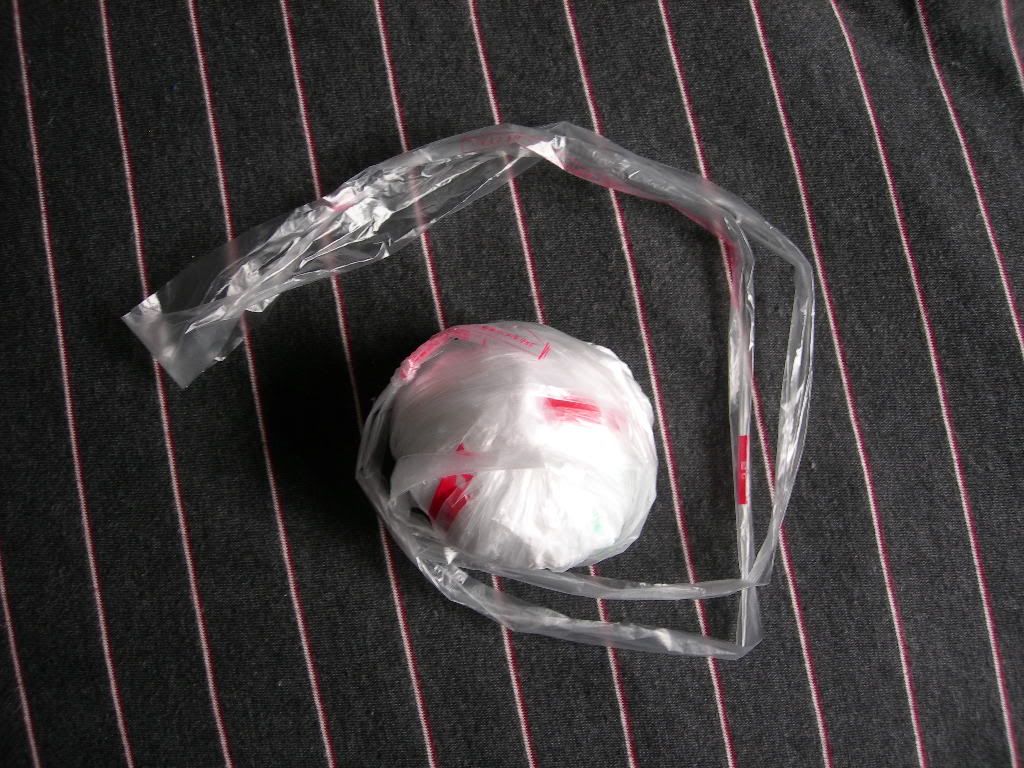 And here's some knitted up: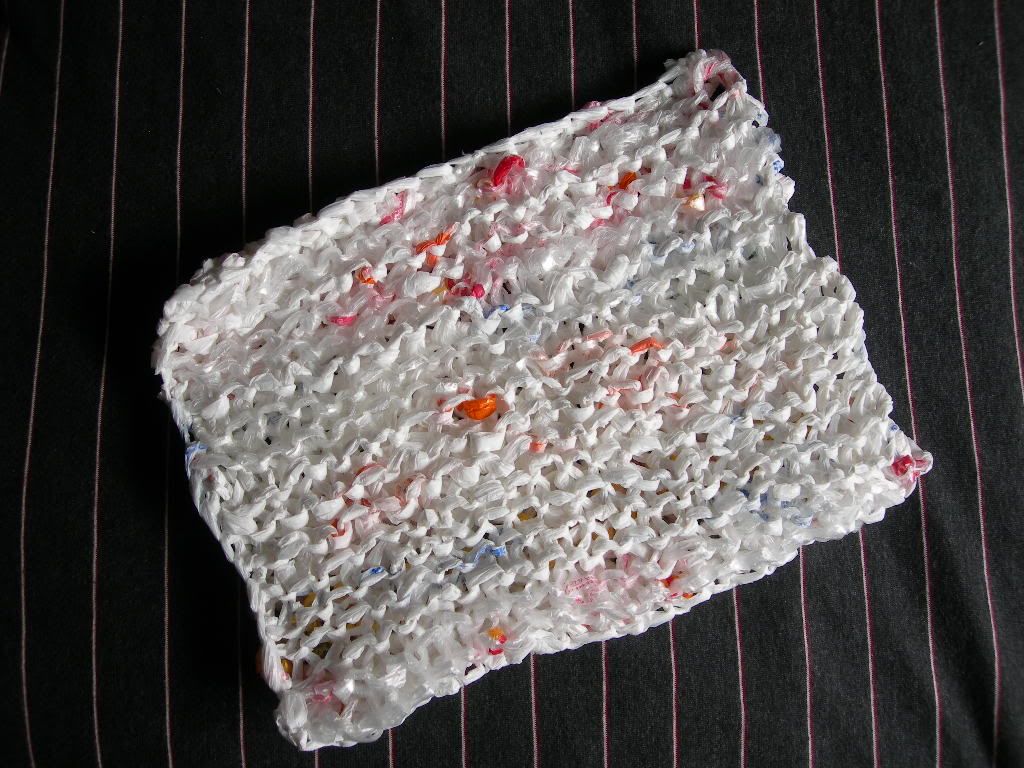 It's going to be a handbag - my current go-everywhere satchel is falling apart faster than I can save for a new bag.
The yarn is a little hard to knit with, because it's got no elasticity whatsoever. And obviously the resulting fabric is extremely bulky and not at all soft. But, it's cheap as free and good for the environment, eh? I think with a little imagination you could get a whole lot of really good stuff out of crappy ol' plastic bags.