I had these four long-sleeved t-shirts: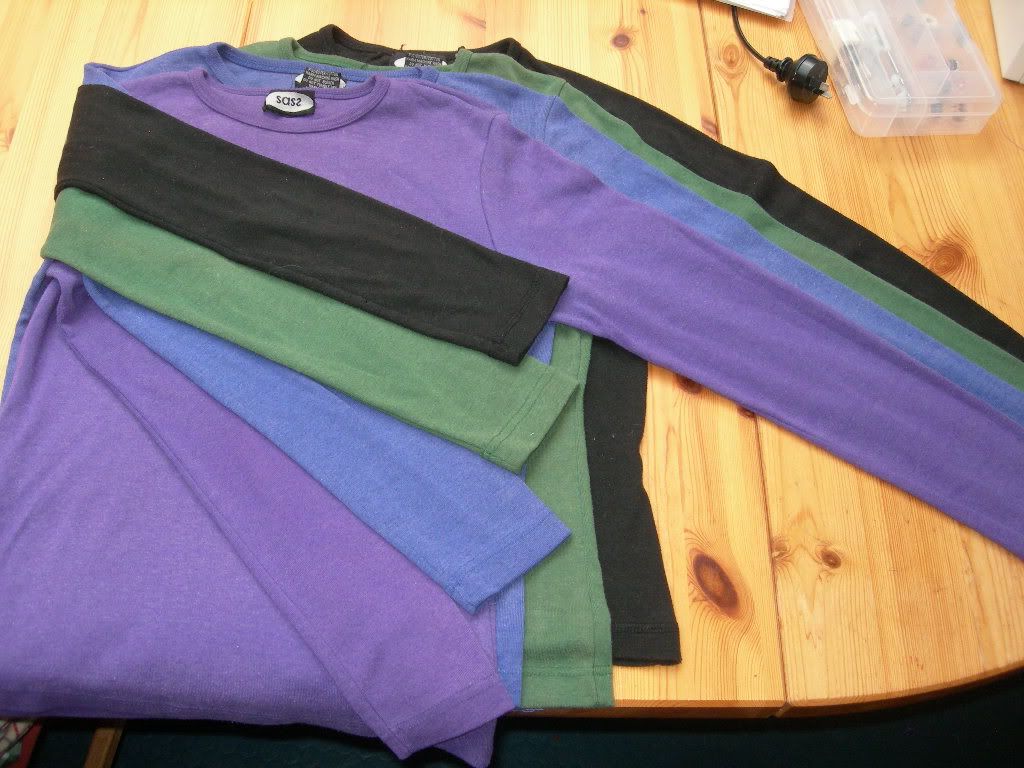 I got them ages ago, but I never wore them much because they weren't a good length for me. So I decided to recylce them into more awesome tops. Logically, if one top on its own wasn't long enough, two could be slashed and re-stitched together to make
one
top of a good length.
I didn't really plan it out much, I just lay one top on top of the other, then cut them and swapped the halves and stitched them back together until I liked it. Here's a pic of the blue and green t-shirts at the half-and-half mark: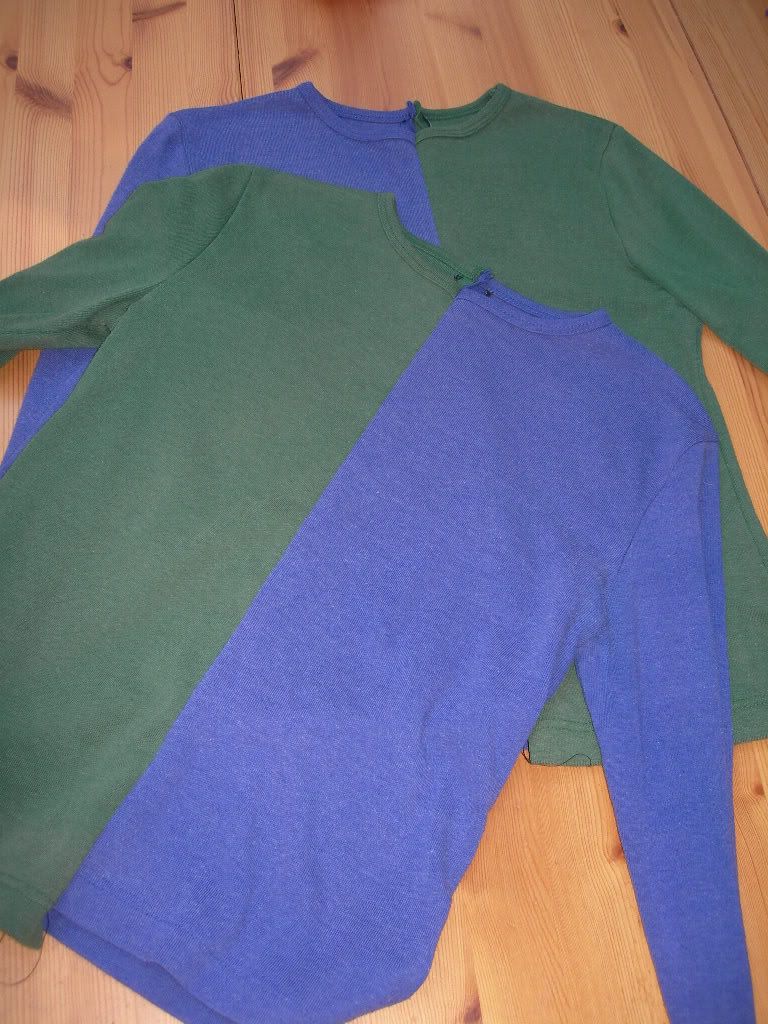 Along the way, I realised that out of two tops I could get one good long top and a little shruggy top as well. So by beginning with four tops,
I ended up with four tops still
.
Here are pictures of three of them (pics by my dear younger sibling, Obie):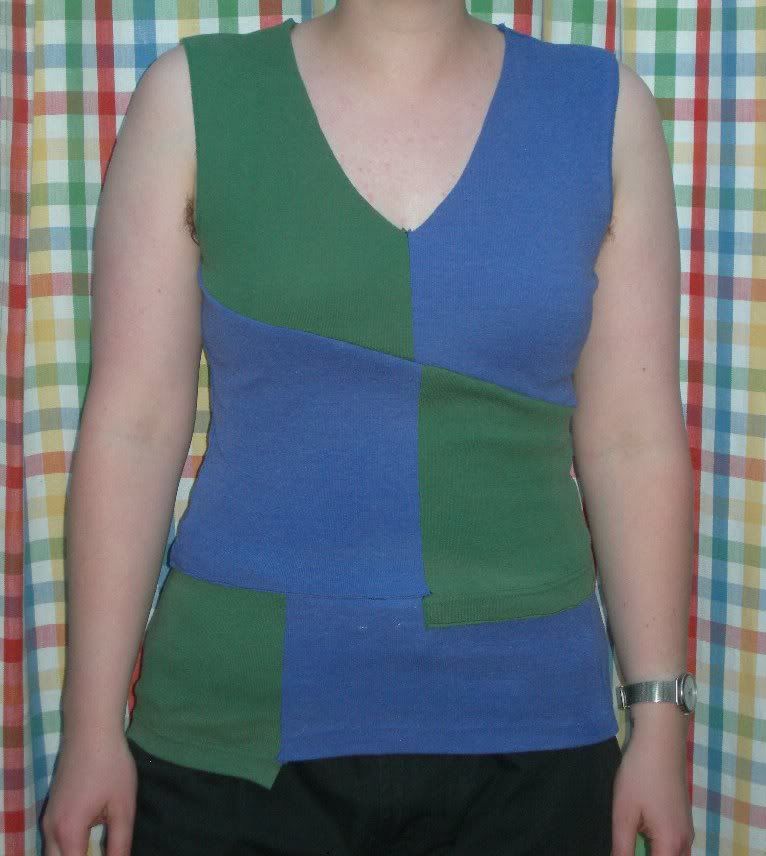 Top #1
The left overs from Top #1, aka Top #2.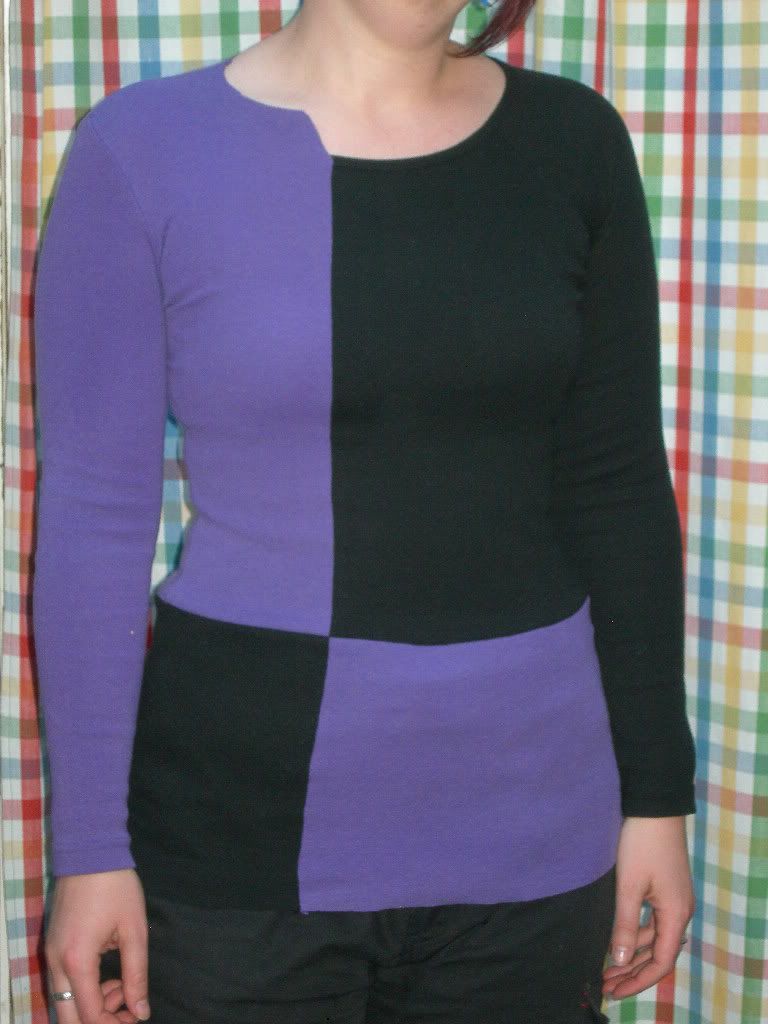 Top #3.
The neckline came out a bit eccentric on this one, because the black top was a slightly different style to all the others. But I kinda like the asymmetrical neckline.
Top #4 is just the left over sleeves from this, so figure out for yourself how it looks :)
I've got some embroidery plans for Top #3, so I'll get back to you when that's done.