Hmm... Snappy title, not sure how to follow that up!
So, I've been making undies. I was originally inspired by
this post on Threadbanger
. But that post is all about making massively ruched knickers with non-stretch material, and I prefer a sleeker line. Luckily, I had some cute printed knit in my stash, so I grabbed a pair of knickers I already really liked and copied a pattern off those. A bit rough, but I'm super pleased with the results.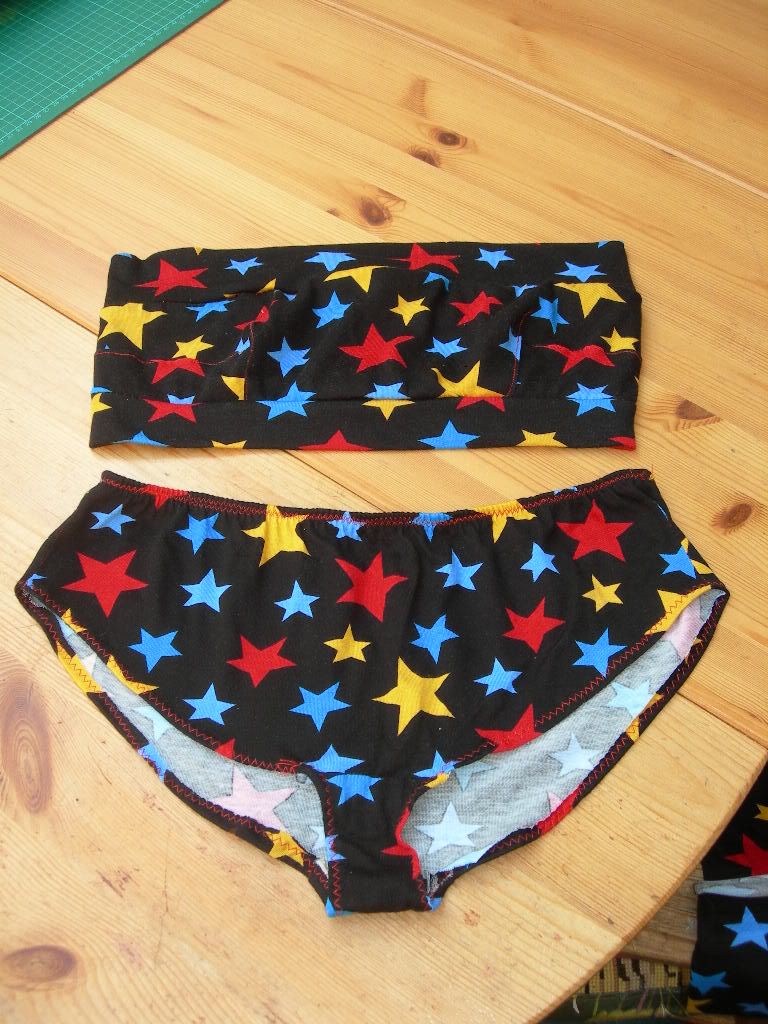 I used to be a massive undie-buying addict, but I stopped because the fashions changed and the stuff in the shops no longer appealed to me so much. Now I think I'm going to be hooked on making them. Can anyone say t-shirt recycling? Ooooooooh.....
Also, I've been working away at Dad's jumper. The back's done and I've started on the front: